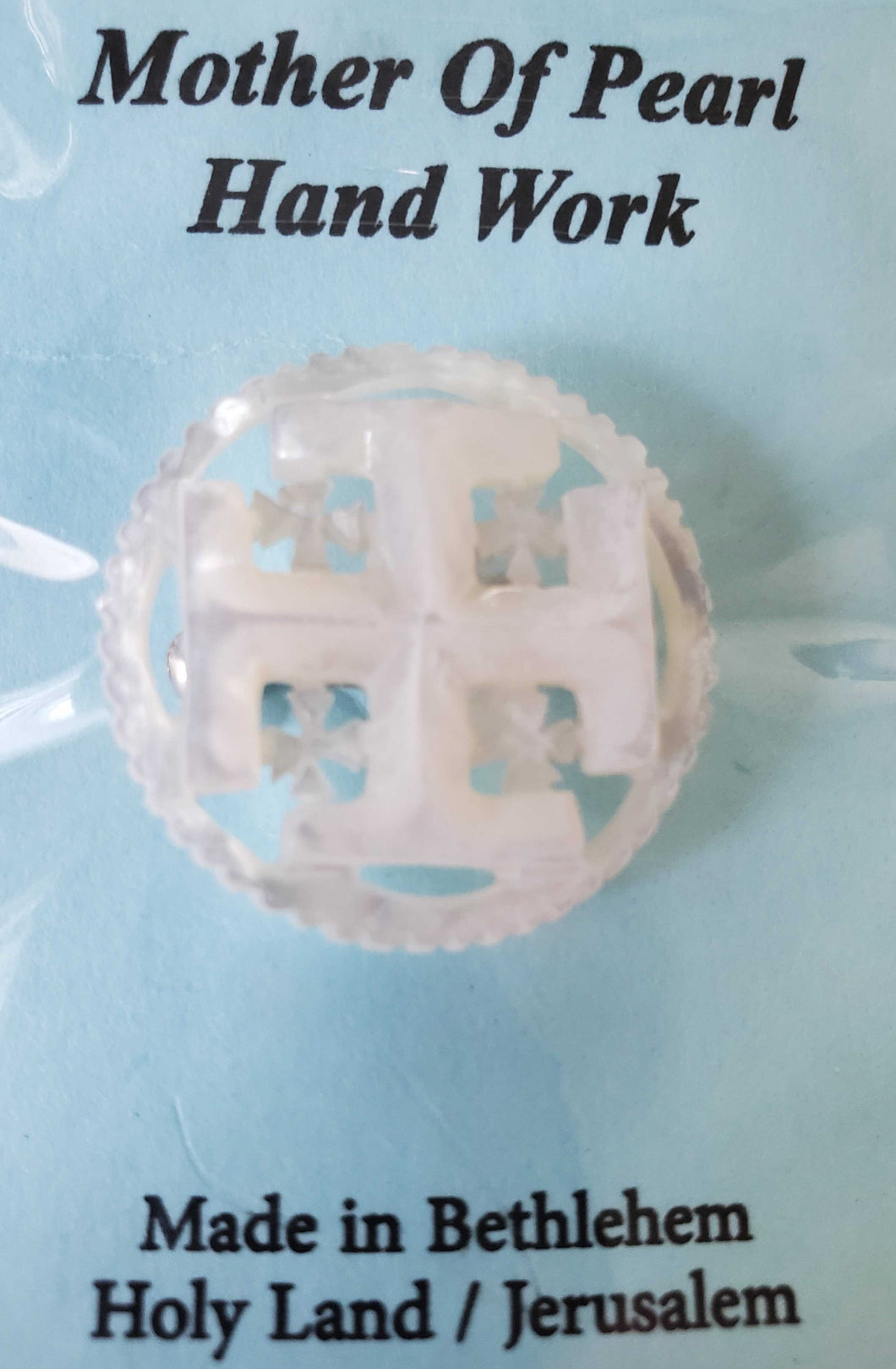 Jerusalem Cross Broach
Regular price $19.79 Sale
The Cross of Jerusalem, steeped in the legacy which surrounds the Ark of the Covenant, this crucifix shows not only pride for the Holy Land, but each of the four smaller corner crosses keeps history alive as well.
The iridescent nacre of the mother of pearl showcases this piece as a strong symbol of devotion and craftsmanship.
A definite one-of-a-kind unique treasure.
SKU: 30-1605