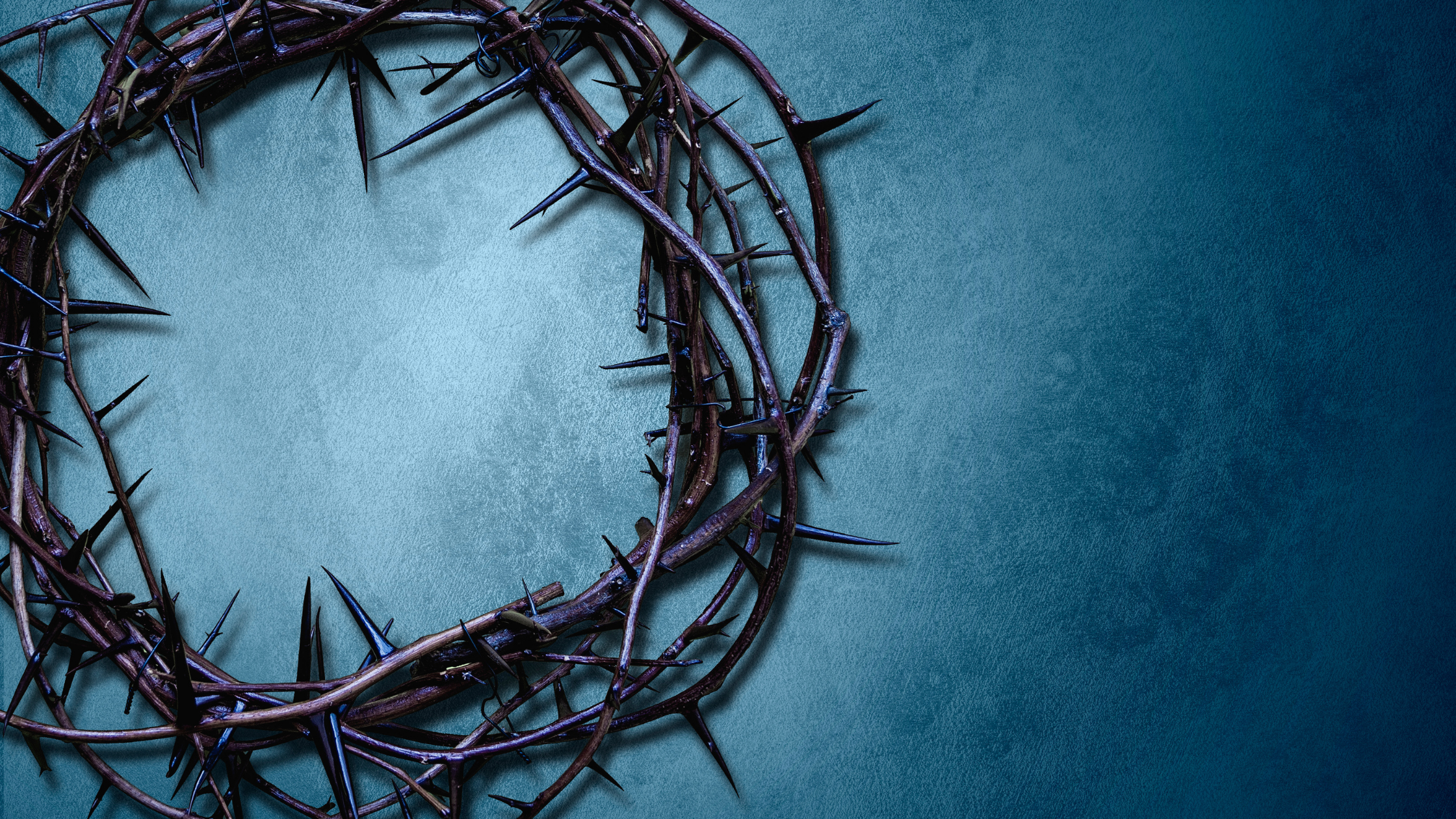 Interfaith Appropriate: Tasteful, Respectful, and Simply Demure Ways to Incorporate the Crown of Thorns into Your Celebration or Everyday Life.

The Crown of Thorns is perhaps one of the most symbolic articles of faith and is recognized by young, old, devout, or non-practicing people around the world. What truly shines in this painful reminder of bloodshed for sin, is the simple underlying beauty of the vine and how the mere image of it encircling the son of God's head can bring eternal life to the prophecy of a shepherd who will lead his followers. Adorned by one, with bloodshed for all, the Crown comforts.

Options of displaying your Crown can be as imaginative as you wish. After all, everyone's tastes run just as wide as any gamut. The two main thoughts to consider are:


Are you planning on using the actual vine and thorn from the plant?
Are you more apt to purchase grapevines and alternates for a more "hands-on craft project" approach?

+++the latter is more conducive for family crafters, kids, and themed décor related celebrations, but as with any display, you know your own value, tenets and tastes associated with your choices+++
Simple Ways to Show Your Faithful Deference.
If you have an actual crown of thorns houseplant, wrap a real vine of it around its terra cotta planter. Keep displayed as per plant instructions or make it a focal piece in a gift basket, garden pathway or celebratory gathering. Indoors or out, these plants pop with bright petals when in full bloom and make a lovely addition to your own garden.
Another use for the real vine is to carefully wrap and press the spiny buds into the wax flesh of a larger, thick pillar candle, paying heed as not to bring it too close to a burning wick. There are some realistic battery candles with a soft outer feel that could be used for this.
While on candle duty, you might wish to make your own Lenten-inspired candleholders by hot gluing the vines around candlestick holders of all sizes and then gluing all of those into a complete singular circle. Top each with your slim taper candles, place onto a purple spray-painted charger plate and show off an elegant representation of light, life and love while sharing in the Lenten tradition.
If you have a drill bore, you could also make a cross with rough wood or logs, drill out the diameter appropriate candle base size and run a trail of vines throughout like a garland. Insert the candles and revel in a rustic remembrance of the simple carpenter's ways.
Something a bit more ornate but simplistically relevant for any themed occasion is a battery-operated white light lit door, window, or wall wreath. To start, either repurpose or purchase a premade evergreen or bare grapevine wreath (depends on your taste). The overall look should be barren with a few hints of branches of green. Trim as desired to achieve the fullness of a laurel crown. If using an evergreen wreath, spray paint the stems brown along with a few of the wire branches to look like thorn wood. You may want to paint the light cord as well if it is white. Using a battery-operated white light string, carefully and quickly dab a dollop of medium to hot glue and pull the nozzle away to give each a tipped thorn look without melting the light bulbs. Wind the lights among the wreath and hang wherever you wish.
+++tip: if you are looking for purple lights, stock up on these during Hallowe'en but be sure to buy early as they fly off the shelves+++
Looking to add a touch of formality to your Lenten or Yom Kippur or even during Shabbat? Drape the four corners of your table or countertop with long purple scarves pulled through small crown circlets. Weigh in place with a jar of gems, jewel beads or pebbles.
During Hanukkah, Christmas, Lent or Easter, no matter what you celebrate, this can be a fun way to involve the kids in crafting and contributing to the holy words and ways. Age-appropriate yet fun for all as well. A trip to a dollar or thrift store to pick up a few imitation leather woven waist belts in the clothing sections or with a roll of jute rope at least ¼ inch in diameter, add the hot glue dab and pull technique to make thorns. Paint if desired and use each belt or rope as gift ribbon, ties around throw blankets, guest towels or simple everyday storage savers. Add 3 cinnamon sticks to represent the three nails used to crucify Jesus.
Speaking of kids, a fantastic rainy-day project needs just two or three items.
A box of brass flat head thumbtacks
A box (or two) of regular birthday candles
A plastic knife to whittle the candles.
Whittle and shape the candle into the squarish formed body of antique blacksmith/carpentry nails, top by pressing in the thumbtack to form the nail head and give them a spray paint black coat. You'll have your own nails to add to your crown of thorns décor at a fraction of what the "real" nails would cost.
Finally, this is always a hit with kids of all ages as well because it usually ends up with the "winner" receiving a special treat. During Lent or Advent, grab some grapevine at your craft store or buy a premade one. Spray it brown. Find a size appropriate larger than the wreath plastic charger plate and give it a coat of purple spray paint. Dip or paint a box of toothpicks brown and stick them in around the entire wreath, at all angles, depths, cracks, and crevices. In the center of the wreath place a silver or wood bowl or jar. Each time someone does a good deed without being asked to do so, have them write it down, put it in the jar, and pull out a "thorn" for safe keeping until the end of the allotted time frame. At the end of the time, the person who performed the most good deeds wins a prize of your choice. Keep in mind, you may want to keep extra toothpicks on hand for this one as the "competition" can rise to fever pitch.
As a wrap up, don't forget to add the usual rounds of baked Challah to snack on. Or the tried-and-true baked playdough ornament wreaths for more kid-based fun. Press in a few whole cloves and you've got some keepsake clay memories to add to your celebrations.
In the name of faith, God in the word.