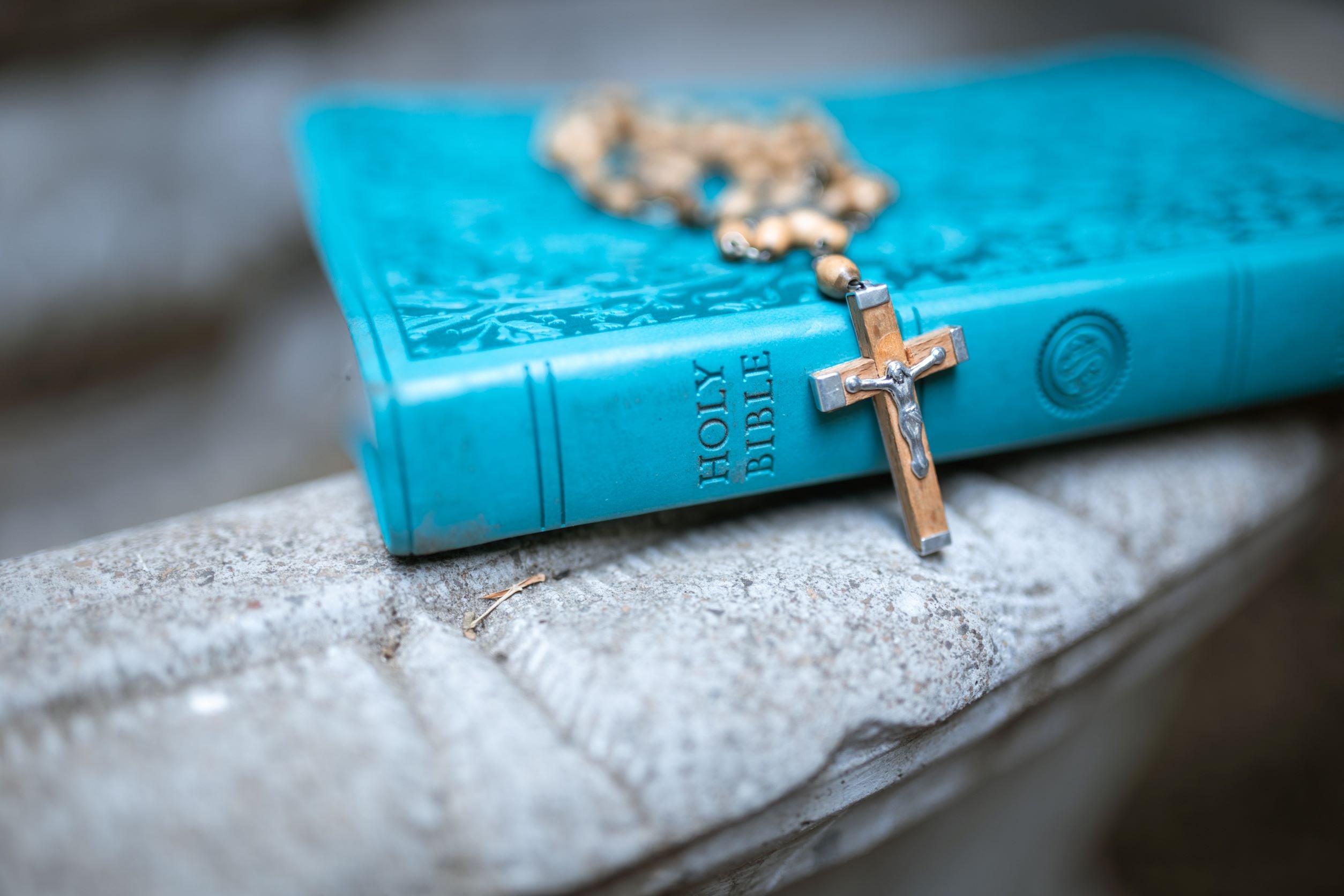 The meaning of the Rosary and gifts of benevolence.


In our last blog, we looked into the history or perhaps one of the most widely shared visible signs of devotion among multiple religions next to the crucifix; the Rosary beads. From its humble and archaic construction from stones, sticks, string, and knots to the modern and even opulent revered pieces of jewelry pressed from rose petals, precious gems, and gold or silver chain work and filigree artisanal touches, the Rosary purportedly holds many mysteries still to be answered. 
But what of the meaning of it? Why do we follow such an ancient penitent pedagogy whose philosophical theory reaches out far beyond the limits of any founded religion itself? It may not be as mysterious as we uphold it to be. Nevertheless, reverence, devotion, and faith rely on one common ground. That being the provenance of forgiveness and purity of character but are the words of simple prayers recited upon the flesh of gentle rose petals strong enough to cleanse even the darkest of sins?
What we do know has been referenced in the previous article in this series is the Rosary is seen and practiced as an act of contrition. Used the Rosary to mark each rotation of prayer as a symbol of the biblical reference to roses by Solomon when he compared the beauty of a rose to the beauty and power of the blessed Mary, the Mother. 
To address the topic of this session, we will now look further and become familiar with the meaning of the Rosary and how Mother Mary rewards us with her own blessings once we humble ourselves upon the flowers associated with her matriarchal love, strength and dedication.
The gracious promises associated with Mother Mary are termed the signal graces. While some may see them as a coaxing treatise, they are meant to be granted to us as concessions for taking our penance to prayer using the Rosary to keep us humble and truthful in our promise to atone for our confessed sins. As Moses was assigned to the holy commandments carved in stone, such similarity is attached to the 15 signal graces:
Whoever shall faithfully serve me by the recitation of the Rosary, shall receive signal graces.
I promise my special protection and the greatest graces to all those who shall recite the Rosary.


The Rosary will be a powerful armor against hell. It will destroy vice, decrease sin and defeat heresies.


It will cause virtue and good works to flourish; it will obtain for souls the abundant mercy of God; it will withdraw the hearts of men from the love of the world and its vanities, and will lift them to the desire of eternal things. Oh, that souls would sanctify themselves by this means.


Those who recommend themselves to me by the recitation of the Rosary shall not perish.


Whoever shall recite the Rosary devoutly, applying himself to the consideration of its sacred Mysteries shall never be conquered by misfortune. God will not chastise him in His justice, he shall not perish by an unprovided death; if he be just, he shall remain in the grace of God, and become worthy of eternal life.


Whoever shall have a true devotion for the Rosary shall not die without the sacraments of the Church.


Those who are faithful to recite the Rosary shall have during their life and at their death, the light of God and the plentitude of His graces; at the moment of death they shall participate in the merits of the saints in paradise.


I shall deliver from purgatory those who have been devoted to the Rosary.


The faithful children of the Rosary shall merit a high degree of glory in heaven.


You shall obtain all you ask of me by the recitation of the Rosary.


All those who propagate the holy Rosary shall be aided by me in their necessities.


I have obtained from my Divine Son that all the advocates of the Rosary shall have for intercessors the entire celestial court during their life and at the hour of death.


All who recite the Rosary are my sons, and brothers of my only son, Jesus Christ.


Devotion to my Rosary is a great sign of predestination.[1][1] www.erosary.com/